Steve Riney has been in the restaurant business for 25 years, managing fine dining establishments across North Texas. As of last week, those experiences are informing his newest adventure in the food world — his own restaurant.
Unlike the restaurants Riney came up in, The Meat Up, his new downtown eatery, is as casual as they come. With local beer, burgers, and tacos topping the menu, Riney sees it as a spot where customers can play a game of cornhole on the lawn or meet up with friends for a beer after a long day.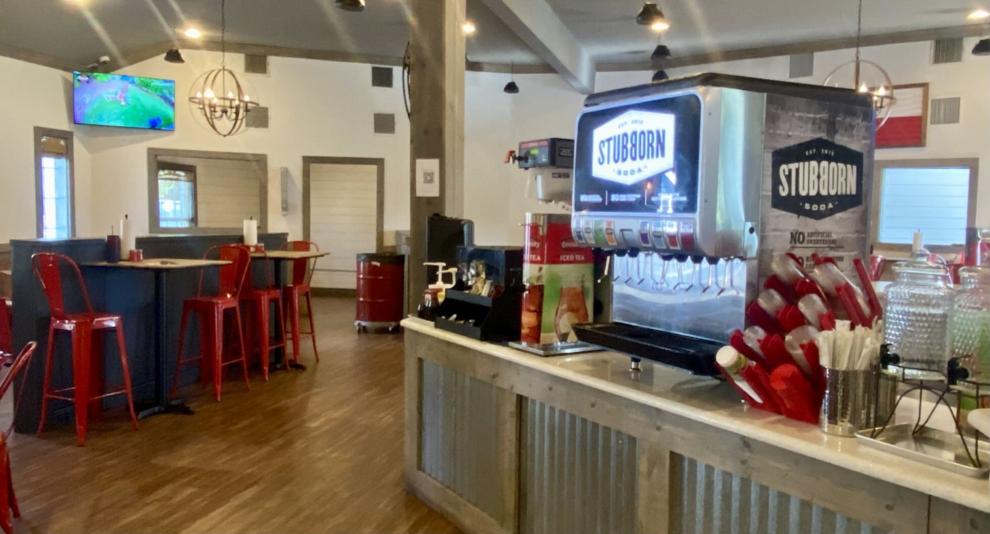 "I had just done it (fine dining) for so long — we were garnishing with tweezers, and I was just like man, one day I want to have a casual, relaxed place, and this is it," Riney said.
Located at 529 Bolivar St., the restaurant's minimalist interior — complete with bare wood floors, a few big-screen TVs, and, of course, the Texas flag — invites diners to focus on what Riney says is most important: the food. The Meat Up offers Angus "smash burgers," a growing trend in the burger world that promises juicy, crisp, caramelized patties thanks to a chemical reaction known as the Maillard. If brisket is more a diner's style, Riney suggests the "bro-tot-chos" — tater tots covered in queso, brisket that's been smoked for 12 hours, and fresh pico de gallo.
Riney has had time to get the menu right: He first dreamed up the concept for The Meat Up about 15 years ago.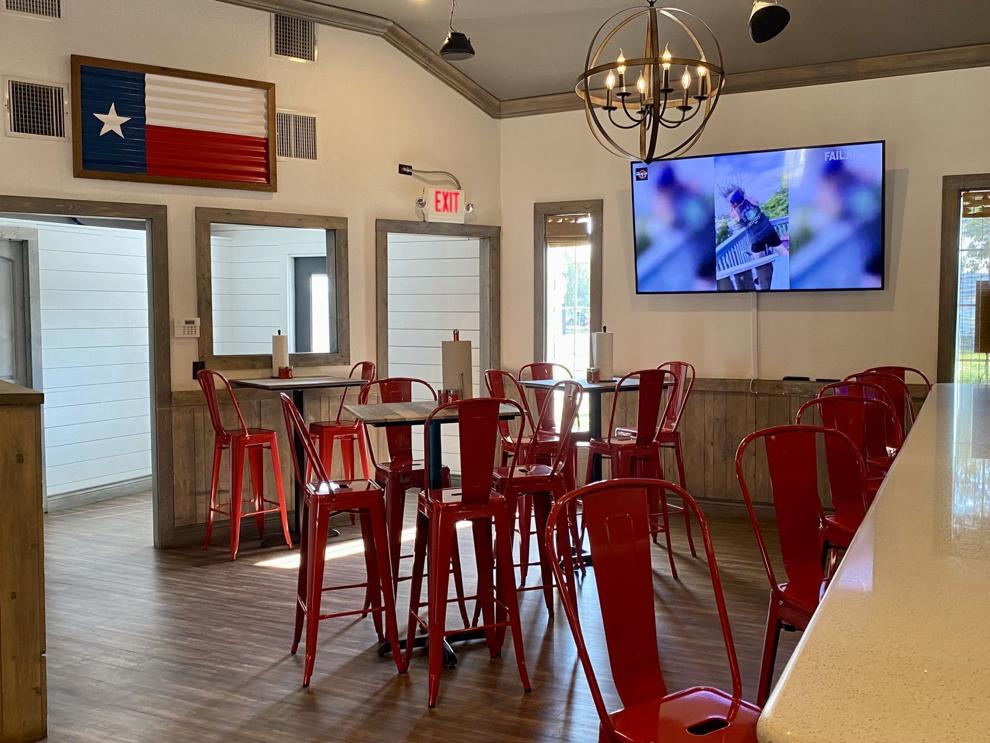 "I've just been saving my pennies getting ready for this day," Riney said.
Longtime North Texas resident, Riney, and his family frequent Denton's dining scene, and he was a Fry Street regular during his college days. A graduate of Southern Methodist University, Riney is a Microsoft-certified systems engineer, but he has never used the training — his heart has always been in the restaurant business. And, he says, he knew Denton was the place he wanted to make his vision for The Meat Up a reality.
"I've always just been kind of hanging out in Denton, and I love the quirkiness of it," Riney said. "It's laid back, it's cool vibes — it kind of fits us."
A bright future for this family-owned Denton eatery.
Following the restaurant's soft opening last week, Riney is working on getting a liquor license and more staff, after which he plans to stay open later. He's also planning to get a few more classic arcade games for The Meat Up's small game room, which houses a mini–Mortal Kombat cabinet, and hopes to install a small putting green near the patio.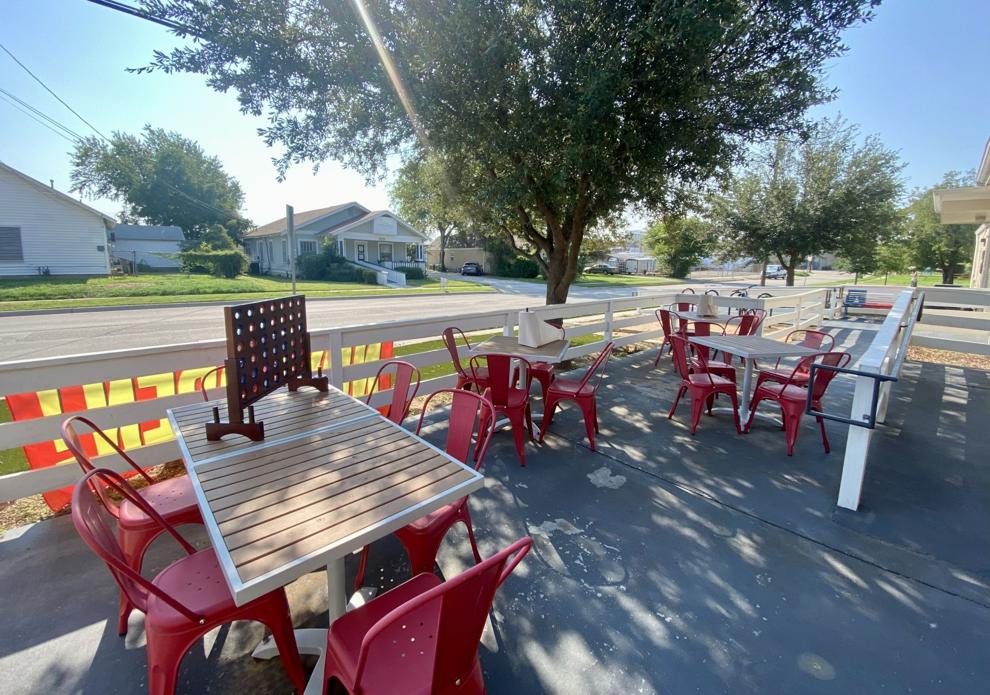 "I've spent the pennies, so now it's time to make this thing successful," Riney said.
The Meat Up is open for lunch from 11 a.m. to 2:30 p.m. and dinner from 5-8 p.m. Tuesday through Saturday. To order online, visit the restaurant's website at denton.themeatuptx.com.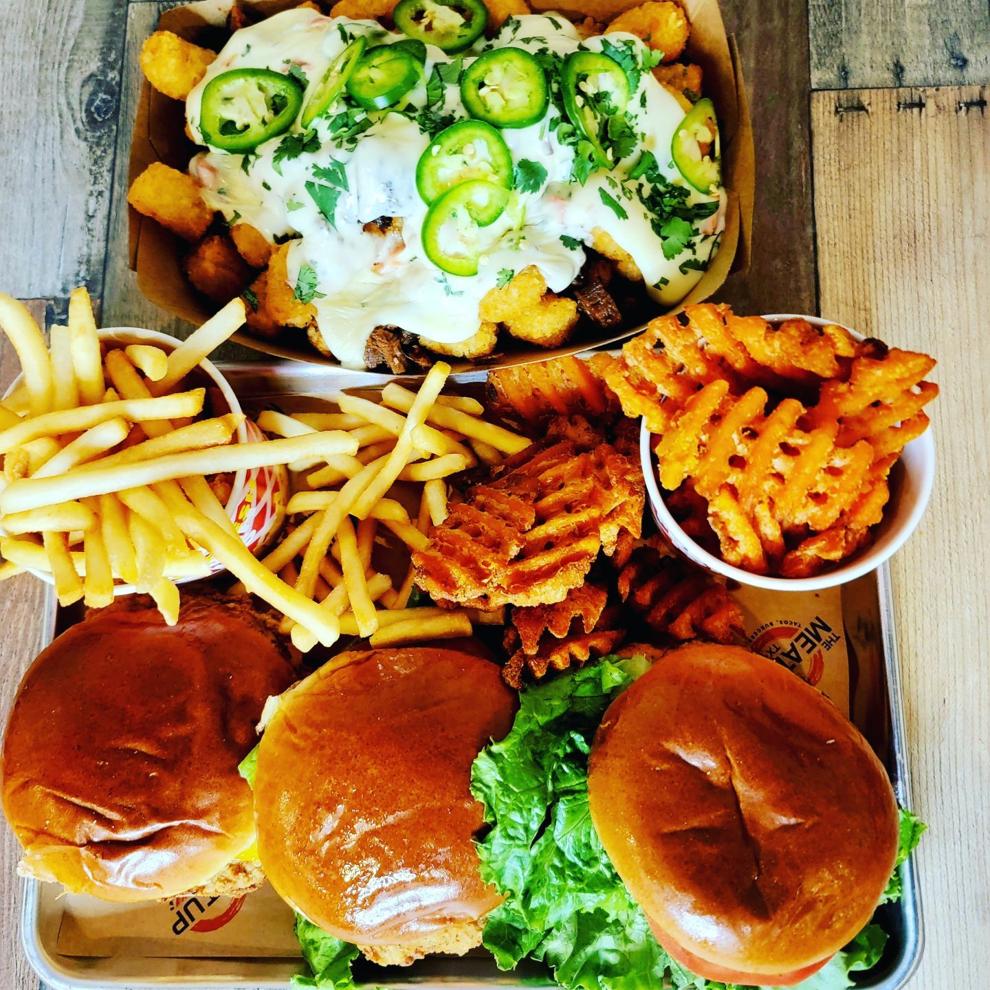 AMBER GAUDET can be reached at 940-566-6889 and via Twitter at @amb_balam.